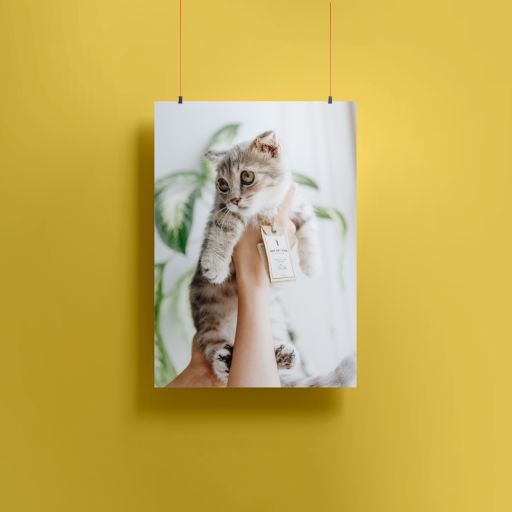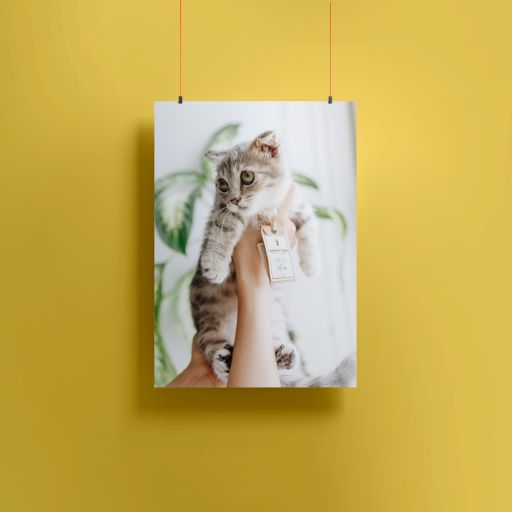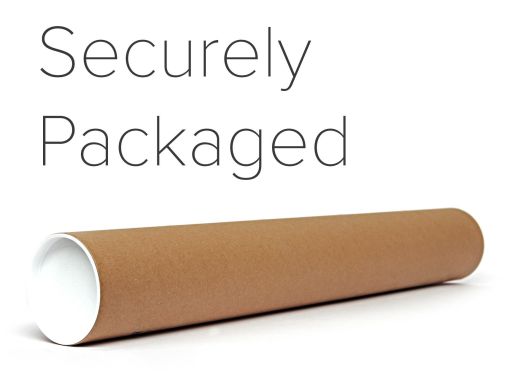 Custom Poster Photo Prints
100% satisfaction guarantee
Personalise your very own poster photo print with Pixa Prints Ireland. Offering a high quality photographic reproduction using 11 colour HDR printers on outstanding lustre photo paper, as used by professional photographers.
Lustre 300gsm photo paper
Wide range of sizes available
Make your own collage
Add personal messages (text) to your design
Our custom poster prints are printed locally here in Ireland, safely packaged by one of our expert team members.
Square
| | |
| --- | --- |
| 12" x 12" | €4.79 |
| 16" x 16" | €9.60 |
| 20" x 20" | €18 |
| 24" x 24" | €21.60 |
| 30" x 30" | €24 |
Rectangle
| | |
| --- | --- |
| 12" x 16" | €9.24 |
| 16" x 20" | €13.20 |
| 16" x 24" | €14.40 |
| 20" x 30" | €19.20 |
| 30" x 40" | €25.20 |
| 36" x 48" | €31.20 |
Delivery information and costs for this product range;
Courier - Ireland Tracked service
Estimated 2 - 3 Working days
from €8.57
Priority Tracked - Royal Mail
Estimated 3 to 5 days
from €9.58
Courier - Parcel Force - Channel Islands
Estimated 3-4 working days
from €21.60
RM standard Non Tracked service
Estimated 3 to 5 days
from €4.79
Instore Collection - Banbridge
Mon-Fri 9am -3.30pm
from €3.60
Courier - Priority
Estimated next working day
from €8.64
Priority Tracked - Royal Mail
Estimated 3 to 5 days
from €9.58
RM standard Non Tracked service
Estimated 3 to 5 days
from €4.79
Priority Tracked - Royal Mail
Estimated 3 to 5 days
from €9.58
Courier - Parcel Force - Highlands & Islands
Estimated 3-4 working days
from €18.72
RM standard Non Tracked service
Estimated 3 to 5 days
from €4.79
Parcelforce Tracked Courier Service
Estimated 2 to 4 days
from €10.79
Royal Mail Special Delivery
Estimated 1 to 2 days
from €10.80
Priority Tracked - Royal Mail
Estimated 3 to 5 days
from €9.58
Customer reviews
5/5
Based on 65 customers
All is perfect except I wasn't home when the delivery arrived. It was a rainy day and there was some water damage to the box. I suggest a plastic wrap on the outside to protect the packaging and prints for the occasions that the recipient isn't home when the delivery occurs.

Really a 5 star service from Pixaprints. The print quality is excellent, the colour tones in particular came out really well. The photos were well packaged. I wouldn't hesitate to recommend the,.

Fantastic print in greyscale, fits perfectly in vinyl frame

Pixa prints are the only site I found that offer large size poster prints at a reasonable price. The quality of the print was very good also. Would highly recommend

Product quality was excellent, delivered well packaged and faster than expected. Recommend!

Really happy with quality of photos, would definitely purchase again

I am well pleased with Price and the item. I am better pleaded with the contact and service oferred by this company. Very Reliable

Really happy with the photo.

order arrived really quickly. print was very good. pleased and will use this company again.

Quality of photo was excellent. Delivery was matter of days. Price was great

Great service . Fast . Great quality. Quick delivery

Great products and a very fast delivery.

Wonderful service . Perfect product

Everything from ordering process, status update, delivery, packaging is fantastic. Would really recommend Pixaprints.

I was impressed with the quality of print and the status updates. If I have one criticism, it is that I did not see tracking numbers in emails and it would be useful to have a link from the order number to the photos to remind us what we ordered.

Yet again reall good quality print and service. Will use again.

I rushed my order and in doing so ordered the wrong size photo- I rang Pixa Prints and spoke to Glenn who was very helpful and told me how to amend my order for to ensure it was printed properly (and the size and spec I wanted). My order arrived promptly and I am delighted with it. Thank you

Picture arrived pretty quickly. Packaged securely and looks great on my wall. Would definitely use again. It was an unusual size that I couldn't get locally. Thank you

Delighted with my order. My print was delivered just 2 days after purchasing and it looks amazing. This was my introduction to pixa prints and I couldn't be happier.

Highly recommend. Picture quality is, excellent and was delivered very quickly. Thank you

I ordered a coulple of 12" x12" prints I mistakenly put through two types of prints instead of 2 x the same. I contacted customer service in a panick and they reassured me it was ok and two prints would be the same . The items dispatched really quickly and delivered in a couple of days. Email updates constantly on status of items really helpful. Prints arrived and they were gorgeous, perfect size, great quality.. definitely recommend if you have images or photos to prints. I'll be using again soon !!

A little pricey but very happy with the photo. And quick delivery. I'll use Pixa Print again.

Easy to use, great choice and professional service. Email updates, fast dispatch, well packaged. Friendly customer service. We were absolutely delighted with our prints and would highly recommend Pixa Prints. We will definitely be doing business again in the future. Many Thanks and Kindest Regards.

Got prints previously and they were packaged in flat cardboard, arrived perfect. This time poster was packaged in tube, when unrolled and placed in frame, dents from the way it was packaged can be seen on the poster. Have tried flatten it but hasn't improved it much. Dont understand why all posters can not be packaged the same way in the flat cardboard. Has made me rethink ordering any more poster unfortunately.

This time I ordered a poster print with a collage of images, it looks fantastic! the only thing I would suggest is to take care when rolling the poster as when it arrived it was more folded than rolled leaving some dents/creases on it, these smoothed out though when in the frame so were barely noticeable and the packaging itself was very safe. Overall very happy and intend to use this site many more times in the future!!

As always fast and great quality thanks you

I must say I was very nervous printing large prints (30xm x 30cm) of pictures I had uploaded by my iphone. I have to say thought the quality is amazing, they are not pixelated or blurred in anyway, sometimes even printing regular 4x6 prints mean they get blurred when printing from my iphone but I am so so happy with how these turned out! Thanks so Much! Delivery to Ireland was super quick too!

Fast delivery and good price.. Prints are great quality

I found it difficult to find a company to do 12 ×12 prints so was delighted when i found Pixa Prints, we went for collage option of wedding pictures, stunning. So happy with end product.

I would recommend printing a poser size, mine was 20 x 30 inch if you want to have a large scale personal picture hanging in your house. I imagine it can work perfectly with baby pictures!

Easy, fast and the photo quality was great!

My first time ever getting very large prints done with Pixa Print, as a photographer I want my photos to be printed to the highest standard and Pixa Prints did not fail.

Very easy to design, precise and was really positively surprised by the quality. Thank you!

Poster prints were great quality and arrived very quickly.

Loved my prints very professional

Print was fantastic, even though it said good quality, it was excellent quality. And got delivered in perfect time too

Received order promptly. High quality work at reasonable cost.
100% satisfaction guarantee
High quality printing
Fast delivery ,
shipped by Monday 5th